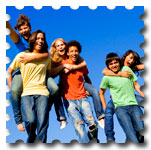 Studenttravel.net is part of Adventure Student Travel and was built by teachers who wanted quality educational tours for students. Since then AST has grown to a provider of not only educational student tours, but we also offer student cruises, graduation class trips, and tours for performance groups.
AST prides itself in customizing every tour we sell. Unlike other student travel companies, we endevour to listen to our clients, so that they get the tour they want. Our motto has always been, "Your tour, your way." All our tours are personalized and put together by a personal group travel coordinator. By doing this we allow our clients choice. Our customers have the ability to choose their tour, even our developed itineraries can be changed to meet a clients wishes. You can choose everything you want from the types and quality of your hotels, what transportation you use, as well as what and how many activities you do.
In addition to providing top notch customer service and customized trips, we also are the #1 ranked student tour company offering student cruises.
Here at AST we are always looking for new ways to serve our clients and improve their travel experience.
Affiliations
Our air reservation-booking engine is powered by World Choice Travel (WCT), a member of the ASTA (American Society of Travel Agents) and IATAN (International Airlines Travel Agent Network). WCT is also registered as a seller of travel with the State of Florida – Fla. Seller of Travel Reg. No. ST34200.
Our powerful booking engine provides the widest selection of air travel reservations.
WCT is a division of Travelocity.com LP, a Sabre Holdings company. Sabre Holdings connects people with the world's greatest travel possibilities by retailing travel products and providing distribution and technology solutions for the travel industry. Headquartered in Southlake, Texas, the company has approximately 8,900 employees in 45 countries.
Membership
We are members of the Student & Youth Travel Association (SYTA), the American Bus Association (ABA), as well as several other organizations that are available upon request. These organizations work to insure that travel is kept safe and affordable for everyone.