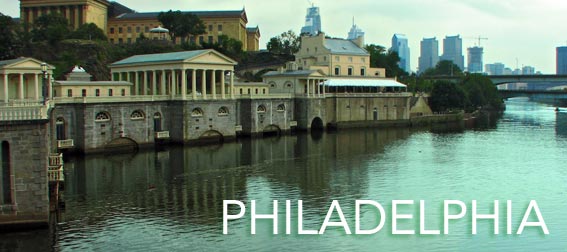 The birthplace of American democracy, and the place where many of the nation's landmarks and modern inventions can trace their histories back to. As one of the original and successful colonies in the United States, Philadelphia is known as a city of historical 'firsts,' and has many entertaining and historical attractions.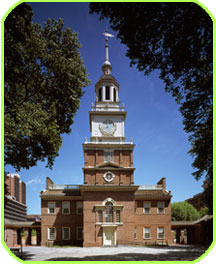 Philadelphia Itineraries
Philadelphia Three Day Field Trip
Walk in the footsteps of our ancestors as you trace the history of the United States.
Poconos Adventure
Adventure Student Travel has created the perfect two day itinerary to Poconos. This is a great adventure filled trip. You will get the chance to go paintballing as well as rafting and biking in the Poconos Mountains. This is the perfect trip for any group that loves the outdoors and adventure.
Philadelphia Attractions
Academy of Natural Sciences
The Academy of Natural Sciences is a remarkable museum, founded in 1812 and opened in 1828; this museum is the oldest natural sciences institution in the Western Hemisphere. The institution has a constant goal of encouraging…
Adventure Aquarium
The fifth largest aquarium in the country, Adventure Aquarium located in Camden, New Jersey minutes from Philadelphia, houses over two million gallons of water and over 8,500 animals…
African American Museum
Founded in 1976 as the nation's first city built museum based on the history and culture of African Americans in the U.S., Philadelphia's African American Museum continues to be a leading learning center…
Betsy Ross House
Located in Philadelphia's Historic District at 239 Arch Street, the Betsy Ross House is the landmark home and shop of the First Lady of the Stars and Stripes. Visit the house where Betsy Ross lived and worked, meet Betsy herself in her shop, and tour the museum…
Congress Hall
Constructed from 1787-1789 as the Philadelphia County Courthouse, Congress Hall was utilized as the meeting place for the United States Congress from 1790-1800. Through preservation efforts, this historic destination has been refurbished and renovated…
Eastern State Penitentiary
Opened in 1829, Philadelphia's Eastern State Penitentiary was built on a revolutionary new philosophy when rehabilitating convicted criminals. This new prison was designed to make the prisoners penitent without corporal punishment or ill treatment…
Franklin Institute Science Center
Dedicated to the memory of Benjamin Franklin, the Franklin Institute Science Center is one of the oldest science centers in the United States. Their mission is to encourage a passionate embrace of science and present concepts…
Independence Hall
Independence Hall, formerly known as the Pennsylvania State House, was built to be a historic location. Built between 1732-1756, Independence Hall originally housed all three branches of Pennsylvania's colonial government…
Independence Seaport Museum
The Independence Seaport Museum explores the naval history of the Delaware River and the Delaware Bay.  There are many historic ships to board, this museum will allow a your travel group to truly experience Delaware…
National Constitution Center
The National Constitution Center, also known as the Museum of We the People, was established by Congress to help spread information about the United States Constitution and increase the awareness and understanding of the Constitution…