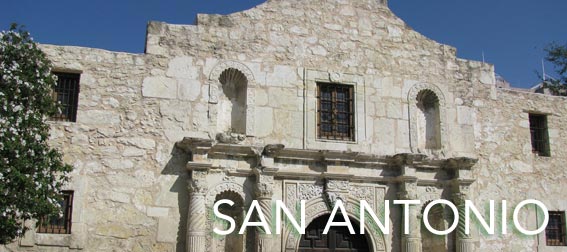 Visit a modern city whose heritage, culture, traditions and natural beauty will create a unique blend for your student group's trip.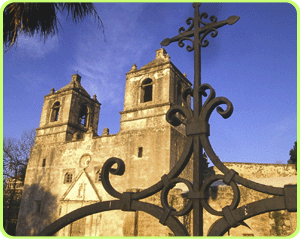 San Antonio Itineraries
Four Day San Antonio Flavor
Remember the Alamo, explore the River Walk and cool off at a waterpark on this 4 day tour that shows you all of the local flavor of the Alamo City.
Adventure in San Antonio Five Day Tour
On this five day tour you will have the trip of a lifetime. Visit a theme park, take a rafting trip and more on this 5 day adventure.
San Antonio Restaurants and Events
Hard Rock Cafe
The three-story Hard Rock Cafe in San Antonio is situated along the city's famous Riverwalk area with three floors of patios where you can be on the lookout for the slow moving tourist boats below. Inside you'll find gourmet meals in hefty servings, and a collection of rock 'n' roll memorabilia big enough to fill a Spanish mission.
Casa Rio Mexican Foods Restaurant
Casa Rio was the first San Antonio business to open its doors to the River and take advantage of the River's setting. Canoes, gondolas, and paddle boats, evolving into tour and dinner boats, began there and helped create the Riverwalk of today.