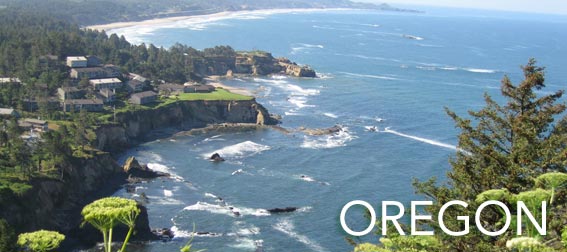 The Oregon Trail, Lewis and Clark, cascading waterfalls and awe inspiring views are just a few of the discoveries your group will make when you take a student tour of Oregon.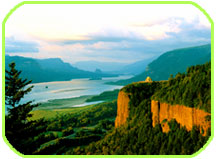 Oregon Itineraries
Oregon Trail Historic Four Day Tour
Experience life on the trail by traveling the cultural corridor that is second to none. Starting in the 1840's, the greatest land migration began and brought thousands of families to the New Oregon Territory. Trace their path and discover for yourself why the Oregon Trail was named after Oregon, the "Land of Eden."
Lewis and Clark Three Day Tour
Commemorate the journey that changed the nation just 200 years ago when two explorers embarked on a momentous journey.
Five Day Oregon Highlights Tour
On this figure eight journey through Oregon you will see four of the most memorable highlights: Vista House, Multnomah Falls, Mount Hood, and Timberline Lodge. Much more is in store for your group as you travel down the path of Lewis and Clark and the Oregon Trail.
Oregon Restaurants
Old Town Pizza
This historic restaurant location is decorated with multicolored, stained glass lights that hang over standard tables and booths and offers traditional and customized pies that are served with medium-thick crusts, well-seasoned sauce and fresh toppings. Beware! Some say the restaurant is haunted. Don't be surprised if an unexpected guest joins you for a slice while you are there.
Timberline Lodge
Hearty mountain fare, Pacific Northwest cuisine, or pub-style fare are all available at this famous Oregon landmark located at 6,000 feet on Mount Hood.