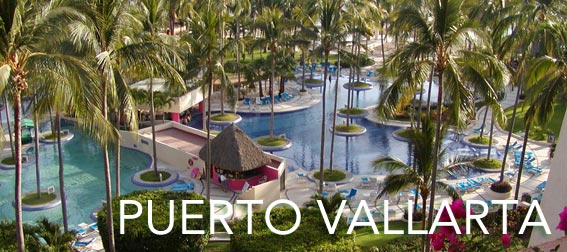 Mexico is a popular choice for spring break destinations thanks to its incomparable beaches and exciting nightlife. Puerto Vallarta is one of the favorites, a beautiful city on the west coast, situated in the foothills of the Sierra Madre mountain range and along the blue and emerald waters of Banderas Bay.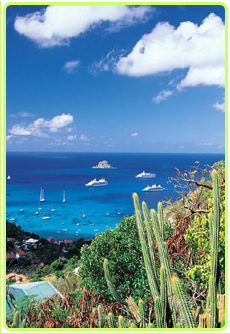 Around the city you'll find sandy beaches along the Bay and exotic jungle in the foothills. Inside, Puerto Vallarta is covered with cobblestone streets and a prestigious art culture with unique sculptures and a world-class art gallery. The beaches are beautiful for relaxing during the day, and the Bay offers all the water sports you love. Banderas Bay is known for the Los Arcos rock formations rising from the ocean. They add to the breathtaking Puerto Vallarta scenery.
A popular part of Puerto Vallarta is its famous Malecon. The Malecon is a seawall and walkway flanked on one side by the sea and on the other by street vendors who offer roasted corn, cool drinks, and a variety of merchandise. The Malecon is a thrilling part of Puerto Vallarta during the day and a prominent part of its exciting nightlife.
Nightlife
No spring break destination is complete without the nightlife. Puerto Vallarta offers all kinds of nightclub thrills for students. On the Malecon you'll find clubs like The Zoo.This large club with a sophisticated safari theme displays caged wildlife to enhance the party atmosphere and top-ten music. Also on the famous seawall, Hilo is the favorite downtown club with three stories, several bars, and a back-home, college feel students enjoy almost as much as the popular margaritas.
Senor Frogs boasts a hometown feel as well. And Christine Club is flashy disco. Another popular club, and one of the largest, is Collage. This colossal club has room for 2500 guests and acrobats. It includes an open bar with a reasonable cover charge, or you can walk in free before 10 p.m. Collage has five bars and offers a popular foam party once a week. A foam party has the same great music and dancing, but the floor is covered with suds from the foaming machines above.
Inside or out, on the Malecon or within the walls of these popular cubs, the Puerto Vallarta nightlife is perfect for spring break trips.