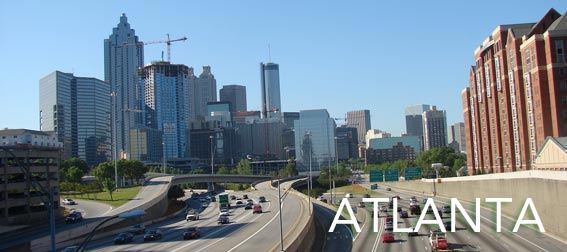 Student groups yearning for a traditional Southern getaway will truly enjoy a few days exploring this wonderfully wooded, multiple-skylined and richly diverse cultural and economic heart of The Peach State. Atlanta encompasses 132.4 square miles and rests comfortably amongst the scenic foothills of the fabled Appalachian Mountains; at 1,050 feet above mean sea level, it boasts the highest elevation of major cities east of the Mississippi River. Established in 1837 at the junction of two railroad lines, the city literally rose from the grim ashes of the Civil War to become a vital national center of commerce; today, it's the primary transportation hub of the Southeastern United States and an important higher-education center with more than thirty colleges in its distinguished university system. Travelers headed to the temperate clime of the seventh most-visited city in the nation will find perfect weather awaiting them – all the better to experience her fabulous museums, historic landmarks, unique neighborhoods, vital downtown area and hundreds of incredible parks, nature preserves, and gardens. This jazzy, energetic city is the sizzling backdrop to an exciting culinary scene, and boasts an eclectic fusion of urban establishments garnering national attention, marvelous ethnic restaurants hawking cuisines from every corner of the world, and traditional eateries dishing up good ol' Southern-style menus. "Hotlanta" is also home to professional franchises for three major team sports as well as its own ice hockey and soccer franchises, and gracious host to important international, professional and collegiate sporting events. Whatever you're after – from peach pie to pizza, world class BBQ to baseball and theme parks to theatre – Atlanta's got it, and then some; come 'n' get it – and wash it all down with an ice-cold Coke!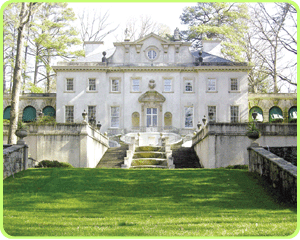 Atlanta Itineraries
Atlanta for Students
This exciting 4 day itinerary offers a sampling of all that is Atlanta.
New Adventures in Georgia
This affordable 2 day itinerary will give your group a taste of Atlanta.
Atlanta Attractions
African American Heritage Tours
Legacy Heritage Tours provide student groups exploring historic Atlanta important insight into its rich African American heritage while highlighting black life and achievement…
Atlanta History Center
Student groups on Peach State holiday will enjoy exploring the Atlanta History Center, a unique campus located in the famed Buckhead District….
Fernbank Museum of Natural History
Student groups on Peach State excursion will truly enjoy a trip to Fernbank Museum, located just East of Midtown Atlanta; a visit to this fossil-floored refuge from the "everyday"…
Fox Theatre
This landmark events venue and centerpiece of the performing arts district in Atlanta, Georgia, was originally intended as the Yaarab Shrine Temple…
Georgia Aquarium
To date, this magnificent and magical water world has drawn more than eleven million enthusiastic visitors to its awesome exhibits housing a mega-menagerie…
Georgia Institute of Technology
This science and technology-focused learning institute is renowned for its deeply-held commitment to improving the human condition, and consistently ranks….
Georgia World Congress Center
The Georgia World Congress Center (GWCC) is a world-class convention, sports and entertainment complex in the heart of Atlanta, Georgia, adjacent to….

Legoland Discovery Center
Student groups exploring the Peach State won't want to miss a play date at this wonderful toy box loaded with exciting Lego-themed activities and attraction….
Museum of Design Atlanta
Groups of young artists and budding designers planning a grand Atlanta holiday won't want to miss a stop at this brilliant assemblage….
Oakland Cemetery
It is said, "The celebrated and humble rest together at Oakland. Tycoon and pauper, Christian and Jew, black and white, powerful and meek, soldier and civilian….
Six Flags Over Georgia
The overnight success of his original Texas park sent Six Flags founder Angus Wynne off on a mighty quest for the ideal location for a second amusement mecca…
Six Flags Whitewater
Capricious caravans of "good-time Charlies" exploring the best of Atlanta might want to incorporate a refreshing splash-fest at Six Flags White Water park….
Stone Mountain
Happy wanderers on Peach State excursion won't want to miss a trip to Stone Mountain Park in sunny Atlanta, Georgia. Sprawled on 3,200 beautiful acres….
Sweet Auburn District
No quintessential Georgia holiday would be complete without a visit to Atlanta's Sweet Auburn District, a mile-and-a-half long historic neighborhood strung along Auburn Avenue…
Turner Field
True-blue fans of "America's Team" on Atlanta getaway won't want to miss an opportunity to explore the home of their favorite ball club, the only Major League Baseball team….
Wild Adventure Theme Park
Thrill-seeking nomads wandering the Peach State will find this magnificent amusement mecca located just five miles from Valdosta, Georgia the perfect answer…
World of Coca Cola
Odds are, when you snap open that beaded and frosty, bright red and polar-bear white can of the most popular soft drink in the world and suck down that first satisfying slurp…
Zoo Atlanta
Student groups on Georgia safari must make the trek to Zoo Atlanta – a wild menagerie situated on 44 acres in Atlanta's Grant Park, home to more than 1,500 animals…